Howdy, everyone! Since tomorrow on October 10th is World Mental Health Day, I thought I would put together a special post in honor of such an important topic. Mental illness is something that is very important, normal to some and abnormal to others, and it's so important to learn more about the different mental illnesses that affect people all over the world. Mental illness affects so many people and it's rare to come across such topics in YA literature which I find is a shame since it's something that I feel as a reader is very important to address.
I've had my own struggles with such things as anxiety and OCD and have people very close to me who deal with it as well, people who have in the past dealt with eating disorders, depression, and self-harm so it's always been a part of my life in some way. I love seeing any type of mental illness in YA novels especially if it's done without those stigmas that surround mental illnesses. Below, I have put together my favorite novels I've read over the years that talk about many different mental illnesses that I think are great insights on such things.
I know there are a lot more books that I want to read that talk about mental illnesses so please, leave any suggestions down below because I would LOVE to read more books that deal with such an important topic. I hope you guys enjoy this post!
WARNING: THESE BOOKS MAY CONTAIN TRIGGERS
_______________________________________________________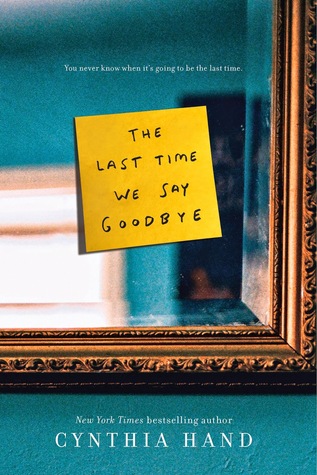 Title:
The Last Time We Say Goodbye
Author:
Cynthia Hand
TOPIC:
Suicide, Depression
Synopsis:
There's death all around us.
We just don't pay attention.
Until we do.

The last time Lex was happy, it was before. When she had a family that was whole. A boyfriend she loved. Friends who didn't look at her like she might break down at any moment.

Now she's just the girl whose brother killed himself. And it feels like that's all she'll ever be.

As Lex starts to put her life back together, she tries to block out what happened the night Tyler died. But there's a secret she hasn't told anyone-a text Tyler sent, that could have changed everything.

Lex's brother is gone. But Lex is about to discover that a ghost doesn't have to be real to keep you from moving on.

From New York Times bestselling author Cynthia Hand, The Last Time We Say Goodbye is a gorgeous and heart-wrenching story of love, loss, and letting go.
_______________________________________________________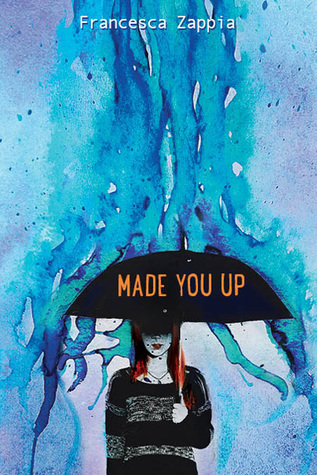 Title:
Made You Up
Author: Francesca Zappia
TOPIC: Schizophrenia
Synopsis:
Reality, it turns out, is often not what you perceive it to be—sometimes, there really is someone out to get you. Made You Up tells the story of Alex, a high school senior unable to tell the difference between real life and delusion. This is a compelling and provoking literary debut that will appeal to fans of Wes Anderson,
Silver Linings Playbook
, and
Liar
.

Alex fights a daily battle to figure out the difference between reality and delusion. Armed with a take-no-prisoners attitude, her camera, a Magic 8-Ball, and her only ally (her little sister), Alex wages a war against her schizophrenia, determined to stay sane long enough to get into college. She's pretty optimistic about her chances until classes begin, and she runs into Miles. Didn't she imagine him? Before she knows it, Alex is making friends, going to parties, falling in love, and experiencing all the usual rites of passage for teenagers. But Alex is used to being crazy. She's not prepared for normal.

Funny, provoking, and ultimately moving, this debut novel featuring the quintessential unreliable narrator will have readers turning the pages and trying to figure out what is real and what is made up.
_______________________________________________________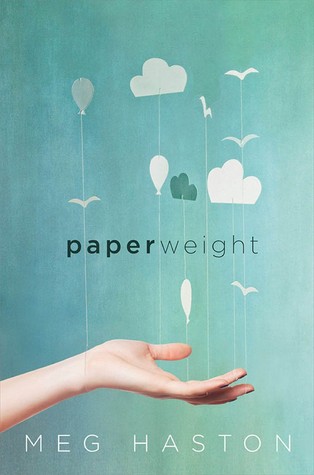 Title:
Paperweight
Author: Meg Haston
TOPIC: Anorexia, Bulimia, Sucide, Depression, Self-Harm
Synopsis:
Seventeen-year-old Stevie is trapped. In her life. And now in an eating-disorder treatment center on the dusty outskirts of the New Mexico desert.
Life in the center is regimented and intrusive, a nightmare come true. Nurses and therapists watch Stevie at mealtime, accompany her to the bathroom, and challenge her to eat the foods she's worked so hard to avoid.
Her dad has signed her up for sixty days of treatment. But what no one knows is that Stevie doesn't plan to stay that long. There are only twenty-seven days until the anniversary of her brother Josh's death—the death
she
caused. And if Stevie gets her way, there are only twenty-seven days until she too will end her life.
_______________________________________________________
Title:
It's Not Your Journey
Author: Rebecca Lombardo
TOPIC: Depression, Suicide, Self-Harm, PTSD, Anxiety, OCD
Synopsis:
In her first published work, Rebecca Lombardo collects her internationally followed blog into the pages of "It's Not Your Journey". The memoir candidly details Rebecca's two year long chronicle of her struggles with Bipolar Disorder, Depression, Anxiety, Self-Injury, and recovery from a Suicide attempt. Rebecca shares her very real, raw feelings on these subjects, as well as addressing other issues that have contributed to her downward spiral and eventual climb out of her own pit of despair. Issues such as the loss of her mother to lung cancer, the death of her brother, abandonment from friends and family members due to her hospitalization, and more.
_______________________________________________________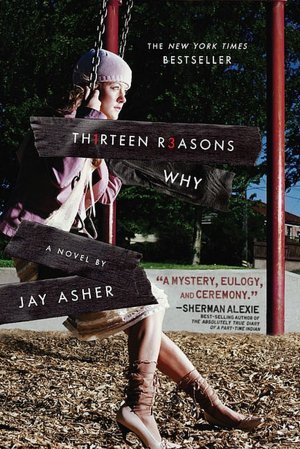 Title:
Thirteen Reasons Why
Author: Jay Asher
TOPIC: Suicide
Synopsis:
Clay Jensen returns home from school to find a mysterious box with his name on it lying on his porch. Inside he discovers thirteen cassette tapes recorded by Hannah Baker, his classmate and crush who committed suicide two weeks earlier.
On tape, Hannah explains that there are thirteen reasons why she decided to end her life. Clay is one of them. If he listens, he'll find out how he made the list.
Through Hannah and Clay's dual narratives, debut author Jay Asher weaves an intricate and heartrending story of confusion and desperation that will deeply affect teen readers.
_______________________________________________________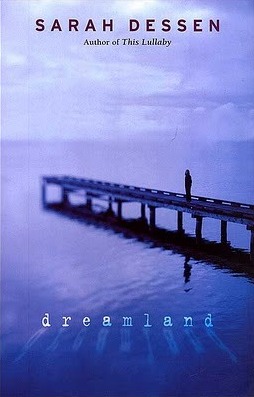 Title: Dreamland
Author: Sarah Dessen
TOPIC: Abusive Relationship

Synopsis:
Wake up, Caitlin
Ever since she started going out with Rogerson Biscoe, Caitlin seems to have fallen into a semiconscious dreamland where nothing is quite real. Rogerson is different from anyone Caitlin has ever known. He's magnetic. He's compelling. He's dangerous. Being with him makes Caitlin forget about everything else--her missing sister, her withdrawn mother, her lackluster life. But what happens when being with Rogerson becomes a larger problem than being without him?
_______________________________________________________