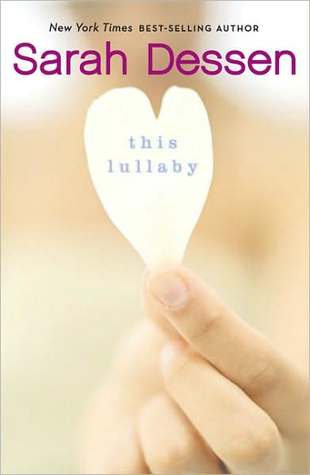 Add It On Goodreads!
I'm finally bringing back Music Matching Monday! In case you didn't know, this segment is something I started a few months ago but have been neglecting for a few weeks now. Oops. BUT, I'm finally bringing it back by pairing another one of my favorite books with a song I think fits best with the story. So without further ado, here's why I think This Lullaby fits with this song so well.
Remy is our main character in this Sarah Dessen novel and she's never been one to stress about relationships since her mentality is that there's plenty of guys in the world and none are worth crying over. She has her standards for the guys she dates and she has no problem with cutting the bad catches loose. But when she meets one guy that is anything but perfect and doesn't at all seem like Mr. Right, she can't seem to let him go as easily. I think the song below fits this book quite well. What do you think?
TOO MANY FISH by Karmin