Hello, everyone! Today is my stop on the blog tour for
THE LAST SHADOW GATE
by Michael W. Garza hosted by
YA Bound Blog Tours
and I'm really excited to bring you guys my review for today.
I was sent an e-copy of this book in exchange for an honest review as part of this blog tour.
Down below you'll find my review of the book, purchase links, release dates for the future books in the Shadow Gate series, author links
________________________________________________________
Rating: PG
Genre: Fantasy
Score: ❤❤❤❤
Page Count: 264
Book #1 of The Shadow Gate Chronicles
Publisher: NeverHaven Press
Published: March 3rd, 2017
Summer vacation was never supposed to be like this.
It was bad enough Naomi had to be shipped off to her dad's home for the summer and deal with her half-brother Gavin, but when the siblings are forced to spend their break with their great-grandmother in upstate New York, everything changes. An investigation into the strange disappearance of their great-grandfather forces them to retrace his footsteps. They discover a gateway between worlds and encounter extraordinary creatures in a land where the people are desperate to escape the coming of a shade lord. To survive their adventure, Naomi and Gavin must settle their differences and find the elusive shadow gate that will take them home again.
THE SHADOW GATE CHRONICLES:
Book 1: The Last Shadow Gate
Book 2: A Veil of Shadows (Coming 2017)
Book 3: The Shadow of War (Coming 2018)
Rating:
PROS: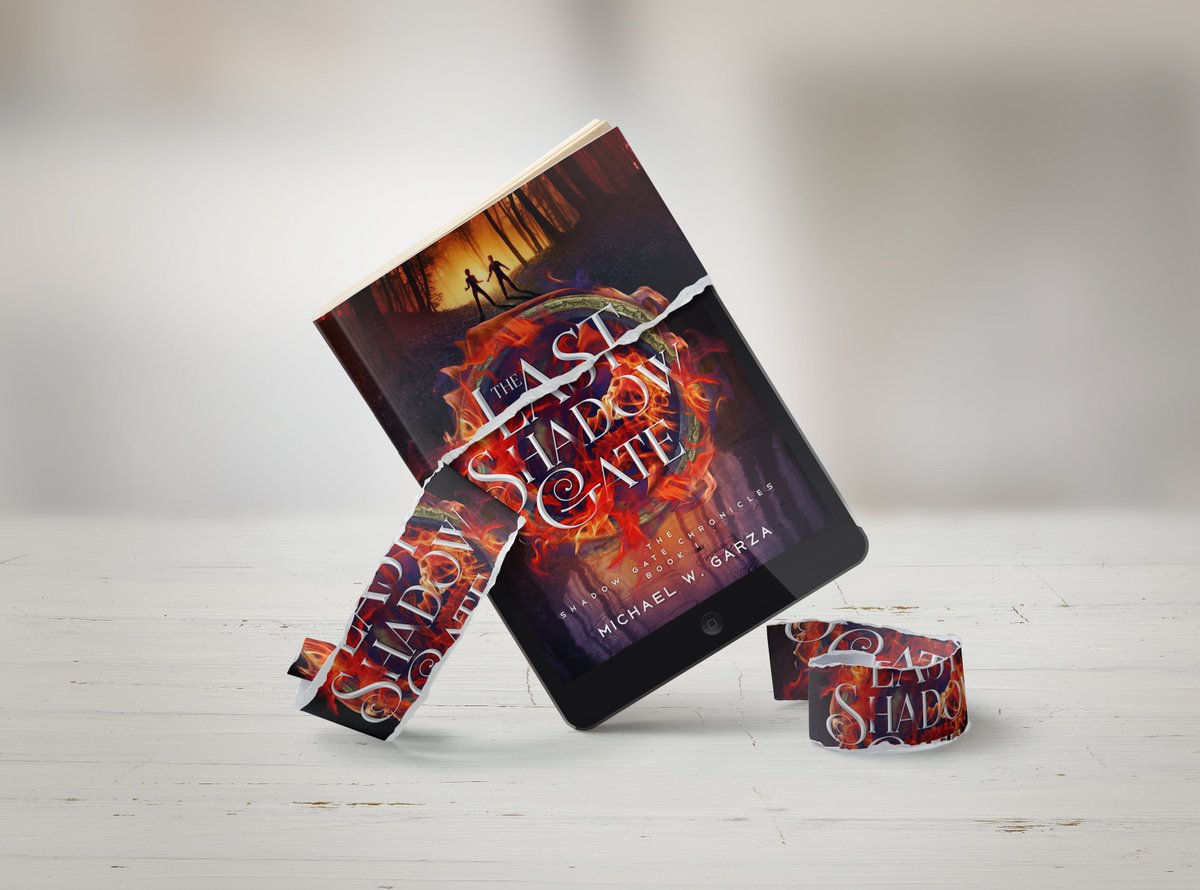 1. This book sounded a little like
NARNIA
meets
SPIDERWICK
when I first read the synopsis. I love fantasy books that are filled with fun adventures so this one caught my attention pretty quickly. Not to mention that I was in a bit of a fantasy mood so the timing for this book was spot on and I'm really happy to bring my review of this story to you guys today. Here's the review:
2. Right off the bat, I really liked the characters. I thought Gavin was a very fun loving kid and had a bit of a thirst for adventure and exploring. Although his older sister Naomi wasn't as thrilled as he was about exploring, they both took it in stride and thought it was the perfect and only way of entertaining themselves in their otherwise boring stay at their great-grandmother's home for the summer. Of course, they quickly find out that there's an unsolved mystery surrounding their great-grandfather's disappearance and it's up to them to find the answers.
3. This book is a fast-paced fantasy adventure with a great setting and description of the world Naomi and Gavin discover. Filled with characters who are half horse, magical, half spider and much more, I thought it was really unique and tons of fun to read. There's definitely a lot of action strewn throughout the book that keeps it moving while also giving the reader enough information about the world and creatures who live there. It doesn't have any info-dump moments which I greatly appreciated but rather gives the reader basic information that's easy to understand to get the gist of what's going on.
4. The writing style is also very reader-friendly and is simple to understand and makes for a smooth reading experience. It has a bit of a classic feel to the story such as the feel you get from other fantasy books such as
NARNIA
and
SPIDERWICK
which is probably why this book felt reminiscent of those novels. The characters are realistic, especially the relationship between the step-siblings, had a few humorous moments sprinkled in for more entertainment, and had great structure, a good pace, and was overall a fun fantasy story that I think will capture many people's attention.
You Can Purchase The Book Here:
________________________________________________________
About The Author:
Michael W. Garza often finds himself wondering where his inspiration will come from next and in what form his imagination will bring it to life. The outcomes regularly surprise him and it's always his ambition to amaze those curious enough to follow him and take in those results. He hopes everyone will find something that frightens, surprises, or simply astonishes them.
Author Links:
________________________________________________________
Follow The Tour!
________________________________________________________
a Rafflecopter giveaway