Hello, everyone! Today is my stop on the blog tour for
THE SECRET BILLIONAIRE
by Teymour Shahabi hosted by
YA Bound Book Tours
and I'm really excited to share this book with all of you lovely people!
I received an e-copy of this book in exchange for an honest review as part of this blog tour.
Down below you'll find my full review of this book, the purchase links should you fancy buying a copy for yourself, the author's links, as well as a GIVEAWAY! Yay! Hope you all enjoy this review!
________________________________________________
Rating: PG
Genre: Young Adult, Mystery
Score: ❤❤❤❤
Page Count: 370
Stand Alone
Publisher: PageWing Inc.
Published: September 29th, 2016
1960s — March 24. Billionaire Lyndon Surway takes off in his private plane and never returns.

His will leaves the entirety of his wealth—one of the largest fortunes in history—to his "dear friend Lucian Baker." Only there is no trace of anyone by that name. And the fortune itself is nowhere to be found.

Andrew Day knows nothing of wealth and privilege, but he won a scholarship to study at the most exclusive school in the country, in the town where the mystery, decades later, remains unsolved. There he discovers friendship and danger with the aristocratic Cameron and the beautiful Olivia. But watchful eyes follow him everywhere... Until, one night, he comes across a secret that will change his life. As he begins to unravel what really happened to the Surway fortune, the question remains: who is Lucian Baker?
REVIEW:
PROS:
1. I was first interested in this book when I saw the cover. It looked dark and ominous so it roped me in pretty quickly, making me read the synopsis and leaving me feeling like I just HAD to get my hands on it! I'm such a sucker for a good mystery novel of any kind really so this one was impossible for me to pass up. I wasn't sure what to expect going into this book but I was a little surprised that I liked it more than I was expecting. Especially since I wasn't really in the mood for reading a mystery novel. I'm a mood reader so sometimes that affects my enjoyment of a book. Anyhoo, let's get onto the review!
2. The characters in this book were really well written and developed. Our MC Andrew didn't really belong among the crowd of rich kids and didn't pretend like he belonged either. He mainly kept to himself but made friends easily with Olivia and Cameron. I thought his character was very realistic and although he was a young teenage kid attending an elite school, he was smart, clever, and didn't crack under the pressure of not only being in a strange new place but also with unraveling the mystery of Lucian Baker and the lost fortune of Lyndon Surway. Together with the help of his new friends, Andrew takes on a pretty hefty task of solving this age-old mystery in a way that kept the book entertaining. As he learned the ways of the school, their traditions, the town, the people, it kept the story moving forward and made me get a little attached to Andrew as a main character.
3. The writing was also so well done. The descriptions the author gives made it feel as if you as the reader were actually there and it was detailed but not lagging or info-dumpy. The author has an amazing talent for character development and world-building and that's something I really appreciate, especially when it comes to this book. To be honest, the book didn't feel at all like a debut novel but rather a book written by an author who knows what he's doing. It's been a really long while since I read a debut novel that didn't feel like one with the way it was written. The story was fun and had a certain energy from the very beginning that hooked me in right away. Not to mention that the mystery surrounding the Surway fortune and the mysterious Lucian Baker had my head spinning with thoughts along with the characters.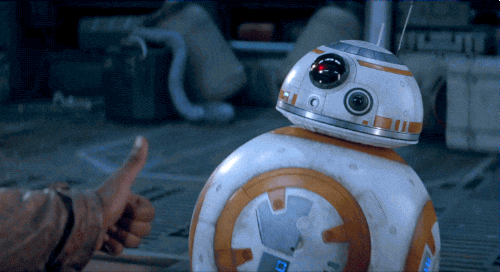 4. Overall, I really enjoyed this novel as a whole.
The reason why I didn't give this book a five-star rating is because
while I enjoyed this novel, the energy that we have from the beginning and middle of the book seemed to drop and slow down towards the end. It just didn't have that certain oomph that was present for most of the novel and it slowed down too much. I think if the ending had been a little more exciting, I would have enjoyed it more. It does also end on a cliffhanger that I have mixed feelings about but I haven't quite settled on a feeling about it. It had a good plot, great characters, an entertaining mystery, and had a good narration to it.
You Can Purchase The Book Here:
________________________________________________
About The Author:
Teymour Shahabi was born in Paris in 1985 of Persian parents. He moved to the United States to study Comparative Literature and Mathematics at Harvard University. He currently lives in New York City, where he's spent the last few years among serious grownups who probably have no idea he's doing this. The Secret Billionaire is his first published book.
Author Links:
________________________________________________
Follow The Tour!
________________________________________________
a Rafflecopter giveaway