It's the beginning of a new month and that means even more awesome books coming our way. I'm really excited for this month because of the variety of genres that will make this month an interesting one for reading. So here are the releases I'm most looking forward to!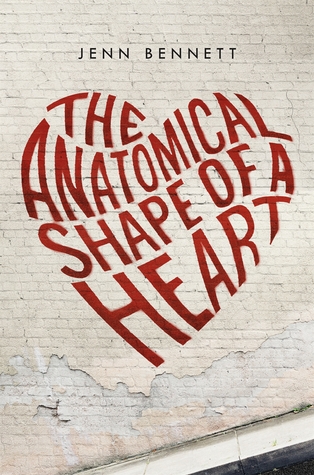 Title:
The Anatomical Shape of a Heart
Author:
Jenn Bennett
Release Date:
November 3, 2015
Genre:
Contemporary
Publisher:
Fiewel & Friends
Add It To Your Shelf!
Synopsis:
Artist Beatrix Adams knows exactly how she's spending the summer before her senior year. Determined to follow in Leonardo da Vinci's footsteps, she's ready to tackle the one thing that will give her an advantage in a museum-sponsored scholarship contest: drawing actual cadavers. But when she tries to sneak her way into the hospital's Willed Body program and misses the last metro train home, she meets a boy who turns her summer plans upside down.
Jack is charming, wildly attractive . . . and possibly one of San Francisco's most notorious graffiti artists. On midnight buses and city rooftops, Beatrix begins to see who Jack really is—and tries to uncover what he's hiding that leaves him so wounded. But will these secrets come back to haunt him? Or will the skeletons in Beatrix's own family's closet tear them apart?
Publisher: HMH Books for Young Readers
Add It To Your Shelf!

Synopsis:
"No one gets something for nothing. We all should know better."

Teenagers at Wisconsin's Nottawa High School are drawn deeper into a social networking site that promises to grant their every need . . . regardless of the consequences. Soon the site turns sinister, with simple pranks escalating to malicious crimes. The body count rises. In this chilling YA thriller, the author of the best-selling Testing trilogy examines not only the dark side of social media, but the dark side of human nature.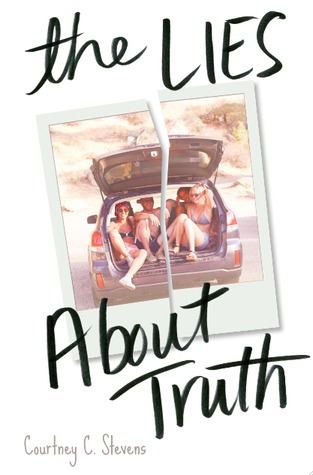 Title: The Lies About Truth
Author: Courtney C. Stevens
Release Date: November 3, 2015
Genre: Contemporary
Publisher: HarperTeen
Add It To Your Shelf!

Synopsis:
Sadie Kingston, is a girl living in the aftermath. A year after surviving a car accident that killed her friend Trent and left her body and face scarred, she can't move forward. The only person who seems to understand her is Trent's brother, Max.
As Sadie begins to fall for Max, she's unsure if she is truly healed enough to be with him — even if Max is able to look at her scars and not shy away. But when the truth about the accident and subsequent events comes to light, Sadie has to decide if she can embrace the future or if she'll always be trapped in the past.
Author: Marissa Meyer
Release Date: November 10, 2015
Genre: Dystopian, Retelling, Science
Fiction
Publisher: Fiewel & Friends
Synopsis:
Princess Winter is admired by the Lunar people for her grace and kindness, and despite the scars that mar her face, her beauty is said to be even more breathtaking than that of her stepmother, Queen Levana.
Winter despises her stepmother, and knows Levana won't approve of her feelings for her childhood friend–the handsome palace guard, Jacin. But Winter isn't as weak as Levana believes her to be and she's been undermining her stepmother's wishes for years. Together with the cyborg mechanic, Cinder, and her allies, Winter might even have the power to launch a revolution and win a war that's been raging for far too long.
Can Cinder, Scarlet, Cress, and Winter defeat Levana and find their happily ever afters?
Author: James Dashner
Release Date: November 17, 2015
Genre: Science Fiction
Publisher: Delacorte Press
Synopsis:
Michael used to live to game, but the games he was playing have become all too real. Only weeks ago, sinking into the Sleep was fun. The VirtNet combined the most cutting-edge technology and the most sophisticated gaming for a full mind-body experience. And it was Michael's passion. But now every time Michael sinks, he risks his life.
The games are over. The VirtNet has become a world of deadly consequences, and Kaine grows stronger by the day. The Mortality Doctrine—Kaine's master plan—has nearly been realized, and little by little the line separating the virtual from the real is blurring. If Kaine succeeds, it will mean worldwide cyber domination. And it looks like Michael and his friends are the only ones who can put the monster back in the box—if Michael can figure out who his friends really are.