Rating: PG
Genre: Contemporary
Score: 3.75 stars
Page Count: 317
Book #1 of the Little Blue Envelope series
Publisher: Harper Collins
Published: August 23rd, 2005
Inside little blue envelope 1 are $1,000 and instructions to buy a plane ticket.
In envelope 2 are directions to a specific London flat.
The note in envelope 3 tells Ginny: Find a starving artist.
Because of envelope 4, Ginny and a playwright/thief/ bloke–about–town called Keith go to Scotland together, with somewhat disastrous–though utterly romantic–results. But will she ever see him again?
Everything about Ginny will change this summer, and it's all because of the 13 little blue envelopes.
Rating:
PROS: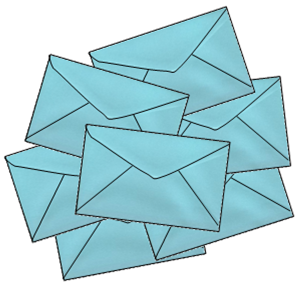 1. I first read this book a few years ago when I was about twelve or thirteen and it was pretty much my first step into the YA genre of books. I remember falling in love with this book and wanting to read more of Ginny's story but I never ended up reading the sequel to this book. I bought a copy a few weeks ago since I thought it was about time I reread the book just to see if I ended up loving it as much as I use to and run something of an experiment. Happily, I was able to buddy read this book with a friend of mine Olivia from
Olivia's Catastrophe
and I had a lot of fun discussing the different events that occurred in the book. Here's my review:
2. I thought Ginny was a nice main character as she was more of a quiet and shy type who didn't like being the center of attention and wasn't one to just go out and do something crazy, unlike her aunt who was a wild and free spirit, someone who would go to work one morning then fly to Amsterdam that evening. The contrast between Ginny and her aunt made it really entertaining to read since Ginny is following in her aunt's footsteps, following the letters she reads and their instructions and traveling to the same places her aunt went, meeting the same people her aunt once knew, and encountering new things, trying to understand her aunt and the person she really was. I also liked the side characters such as Richard who plays a guardian role for Ginny. I thought he was very thoughtful and looked after Ginny quite well even though he barely knew her. I also liked Keith mainly because of how honest and forward of a character he was. He didn't hold anything back about his opinions on things and had an air of confidence that was complementary to Ginny's character type.
3. I loved being able to travel around Europe with Ginny and get to know her crazy aunt in that way. The descriptions were nice and easy to imagine, especially if you've seen movies or pictures of the sights that Ginny gets to see and travel through. There were some errors with some of the settings and tiny little details that were overlooked and took a little bit away from the book but overall, I thought it was written nicely and was a quick enough read that I was able to relax with. It's lighthearted, wanderlust filled, and had this colorful, old-world, European feel throughout the book that I adored.
CONS:
1. While I liked the book overall and thought it was fun to reread before the end of the year, I did feel like the book needed a better ending. After everything that Ginny went through, everything she saw and experienced, both the good and bad things, the ending didn't really fit in with the rest of the book. It was a bit of a let-down as I felt that the ending was a little too nicely packaged and maybe even a little too realistic in a sense. I know that sounds strange but the way the story wraps up, it was just too easy and smooth. I think I would've enjoyed the book a little more had Ginny done something a little crazy herself before the story ended, especially since she didn't do anything crazy all on her own throughout the book, she was merely just following the instructions her aunt gave in her letters.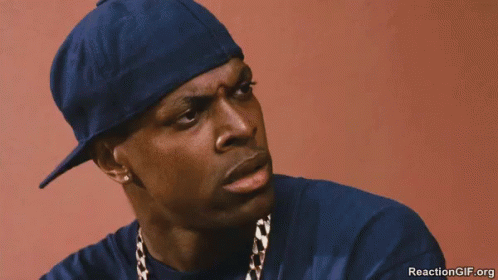 2. There were quirky moments strewn throughout the story, funny moments, sad moments, and happy moments but I would have loved just a little bit more of a climax. I think at some points, there was some conflict that was dealt with and then resolved to move on to the next part of the book but there wasn't anything too exciting that happened. Yes, it had a nice pace and it was interesting to read, but this book needed that little extra punch that I think would have benefited the character development of Ginny who doesn't really have any development. She does have to find a way out of some sticky situations but she handles them like a shy and quiet character would, not like someone who's starting to realize how big the world really is like her aunt is trying to teach her through her letters.
_________________________________________________________
I hope you all enjoyed this review! Read on, bookworms! See you in the next chapter!