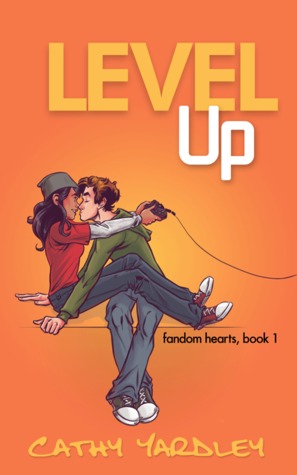 Rating: PG-13
Score: ❤❤❤1/2
Genre: Romance, Contemporary
Page Count: 151
Book #1 of the Fandom Hearts series
Publisher: Cathy Yardley
Published: December 30th, 2015
Geeky introvert Tessa Rodriguez will do whatever it takes to get promoted to video game engineer– including create a fandom-based video game in just three weeks. The only problem is, she can't do it alone. Now, she needs to strong-arm, cajole, and otherwise socialize with her video game coworkers, especially her roommate, Adam, who's always been strictly business with her. The more they work together, though, the closer they get…
Adam London has always thought of his roomie Tessa as "one of the guys" until he agreed to help her with this crazy project. Now, he's thinking of her all the time… and certainly as something more than just a roommate! But his last girlfriend broke up with him to follow her ambitions, and he knows that Tessa is obsessed with getting ahead in the video game world.
Going from friends to something more is one hell of a challenge. Can Tessa and Adam level up their relationship to love?
Review:
PROS: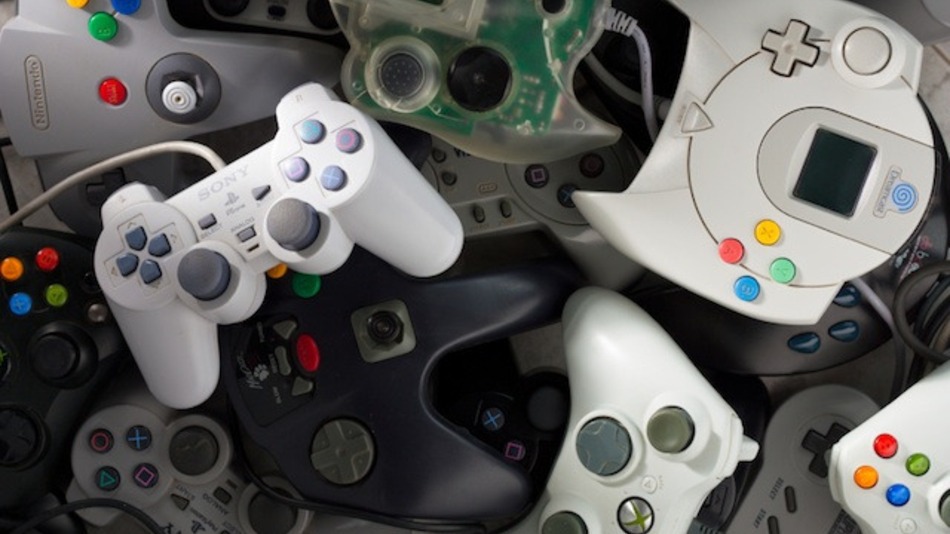 1. Upon first reading about this book, I thought it sounded super cute and would be a breeze for me to read since I adore any book that has to do with video games, graphic art and anything nerdy. This book was a combination of all three and I couldn't wait to get my hands on a copy and read it. I was really excited for this book going in and I'm so happy I got that chance to read it and review it for you all! Let's get on into the review!
2. Special thanks to the author for sending me an e-copy of the book in exchange for an honest review! To start off, I really loved Tessa's character! Not only was she an introverted young woman working in a heavily male-dominated line of work, she was also an ambitious and determined Latina woman working hard to be recognized for her skills in coding. She wanted to work hard and earn respect for what she did and by continuously pursuing her career, she challenged herself in many ways that were at first hard for her such as being social with people, making friends and getting out of the house and out of her comfort zone.
3. I also liked that the relationship evolved quite nicely in my opinion between Tessa and her roommate Adam. At first, they're nothing more than roommates, not even friends. As they both continue to search for their place in their line of work and hone in on their coding skills, they go from roommates to good friends and eventually, a sweet romance blossoms between them. It was entertaining and swoon-worthy to watch their relationship evolve and made for an easy and fun read throughout the book. The characters were also very fun and lively, showing their support for each other in many parts of the book that I really enjoyed.
CONS:
1. I did have a few problems with this short chick-lit read, however. My first issue was that the initial first kiss in the novel was a bit random. It felt a little out of place, like it was kind of just thrown in and never mentioned afterward. It felt too quick and easy especially since Tessa was very shy and introverted and it felt like too sudden of a move for her character to make at the time it happens.
2. I also would have loved a bit more fleshing out of the supporting characters as I really enjoyed seeing them pop into the story and wanted a bigger presence from them. They added a lot to the book and I wanted to see more of them as I read. I also would have liked a bit more romantic development. I know I said earlier that their relationship developed nicely, which it did, but the romantic FEELINGS on both their parts felt a little out of left-field, too quick, almost over night. There wasn't that slow simmering build-up of romantic feelings that I personally love seeing in romantic reads. If I had seen more of that, I think I would have absolutely LOVED this book.
Overall, it was a quick and easy read, perfect to relax with. I think if you're a reader who loves a good geeky romance story, then definitely pick this one up and see what you think! I do plan on reading the sequel to this book, which I will be posting a review of later in the month so stay tuned for that. I did enjoy "Level Up" and I hope more readers out there can enjoy the book either as much or more than I did.
Please Note: I would recommend this book to OLDER readers as it does contain mature content.
You Can Purchase The Book Here:
________________________________________________
About The Author:
Cathy Yardley needs to get out more. When not writing, she's usually lurking on social media, playing
Fallout 4
, or watching D-list movies and adding to her unnatural mental store of character-actor trivia. She's a fangirl of
Supernatural, Doctor Who, Sherock
,
LOTR
, and too many others to name. She lives with her family in Seattle. They are considering performing an intervention for her addiction to pop culture.
Author Links:
________________________________________________
a Rafflecopter giveaway