Hello, everybody!! Wow, it's been quite A WHILE since I've blogged ANYTHING but that's because of life and, well, I exploded my laptop and was laptopless for about four months. So yeah. That happened.
BUT I AM SO READY FOR BLOGGING.
It's so nice to be able to return to this beautiful world of blogging and now that I have officially made my return to this here blog, I plan on doing some MAJOR changes to it. I'll be talking a little bit more about what I plan on changing about my blog in the next post so if you're at all interested in seeing what I have planned for my blog, PLEASE STAY TUNED. Don't worry, I can say that I will still be blogging about books and all things bookish . . . just maybe not as much. Again, all the details will be in my upcoming blog post.
ANYHOO, now that I've talked for a little bit and got some important stuff out of the way, I thought it would be perfect to return to my little blog after far too long with one of my favorite things to blog about, AN ALBUM UNBOXING. Get hype, because I said so!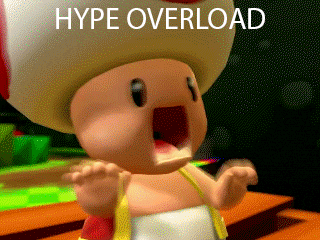 For those of you who actually like my unboxings, THANKS FOR READING! I actually have quite a few albums I'll be unboxing over the next few days because, well, I took pictures of them on my phone but of course had no way of actually uploading a post as I didn't have a laptop. SO. Be prepared to see probably way too many unboxings over the next few days. I'M CELEBRATING OKAY? LET ME LIVE.
Okay I'll shut up now, let's get started.
__________________________________________
SOOOOOOOOOOOOO, I recently had a birthday in December and it was so fitting that this version of GOT7's "7for7" album was titled "Present Edition". I know this was supposed to be because it was right before Christmas that this album was released BUT I took it was a sign that I should probably buy it for myself since, well, it was my birthday and I DESERVE HAPPINESS. What made it even better about having gotten early birthday money that I used to buy this album was simply that this album came only a day after my birthday!
Also the next day after getting the album, I got to celebrate my birthday and my best friend's birthday at Six Flags with two other besties and it was probably the greatest day of my life. Lots of laughs and fun and OMG I LOVE MY FRIENDS.
The aesthetic of this album was seriously so pleasing to the eyes. I love winter scenes in movies, photos, books, etc, so this was right up my alley. Sometimes I wish I lived where it snowed everyday in the winter just so I can take endless pictures of the frozen trees and play in the snow all day long, it would be beautiful. Anyone else feel me with the snow thing? It's just so pretty, okay.
I love the little cute things that sometimes come in albums because sometimes they're just so adorable. Like this little card thing that came inside the booklet. On the front is a little perforated flap with the group's logo on it and when you open it up, it's a little holiday greeting. How cute is that?
I actually tore a little bit of the inside picture as you can see in the picture so just ignore that part. A little bit of tape never hurt anybody.
Even though I didn't get this for Christmas, I still loved the little greeting!
And now the photocards!! What's really cool about this edition of the album is that it came with these really big photocards that are actually little calendars on the back. It also had this card thing in which you put the cards in to hold the calendar cards, almost like a normal agenda book you get at other stores.
You can write your plans and activities for the month and just switch out the cards once the month is up. I don't actually plan on using the calendar cards since I really don't want to write on them but rather save them and keep them nice and new and pretty but it's such a cool little idea.
And now the smaller photocards! I actually lost the picture of the two singular photocards and was too lazy to take another picture so yeah. But I did still have a picture of the back of them which were little doodles of each other done by two of the members which is just so cute. I love collecting these little photocards even though I have no idea what to do with them. I've yet to think of anything creative to do with them but maybe one day I'll think of something!
The album also came with another huge poster and just like before, I'm too lazy to take a picture of the actual poster, so here's a picture I found on the internet of what it looks like, good enough right?
Yes, I do have three versions of the same album, don't judge me. If you guys want to see the unboxings of the other two versions of this album, here all the linky links:
SO THAT'S IT FOR THIS UNBOXING! I really hope you guys enjoyed this post! Once again, I do have an update post coming up very soon regarding all the changes I plan on making to this blog such as content, layout, a post schedule, and a few other things. I'll also be letting you all know some life updates as well just in case you are interested in my weird little self and what I've been up to lately! Okay, I think that's it for now. Read on, bookworms! See you in the next chapter!
Previous Album Unboxings: