Hey bookworms! So with a lot of amazing books coming out this year, I decided to make a list for you guys in case some of you are interested in which books I can't wait to get my hands on!
SPOILERS MAY BE AHEAD!! (The Heir, The Rose Society, The Game Of Lives)
The Darkest Part Of The Forest by Holly Black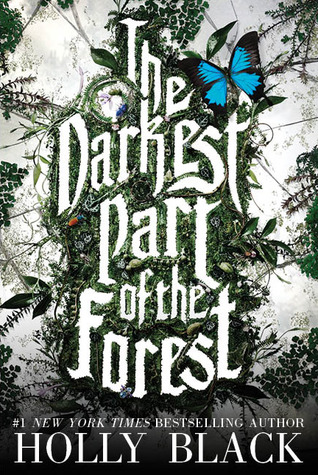 Release date: JANUARY 13, 2015
Near the little town of Fairfold, in the darkest part of the forest, lies a glass casket. Inside the casket lies a sleeping faerie prince that none can rouse. He's the most fascinating thing…

More

Hazel and her brother Ben have ever seen
I'm really excited to pick up this book since I've never read anything by Holly Black and since this is the first installment in her new series, I thought I'd start with this book!
All Fall Down by Ally Carter
Release Date: FEBRUARY 5, 2015
Grace can best be described as a daredevil, an Army brat, and a rebel. She is also the only granddaughter of perhaps the most powerful ambassador in the world and Grace has spent every summer of her childhood running across the roofs of Embassy Row.
Now, at age sixteen, she's come back to stay - in order to solve the mystery of her mother's death. In the process, she uncovers an international conspiracy of unsettling proportions, and must choose her friends and watch her foes carefully if she and the world are to be saved.
Being a long time fan of Ally Carter, growing up with The Gallagher Girls series and now collecting the Heist Society series, I'm really excited for this new series by one of my favorite authors!
The Last Time We Say Goodbye by Cynthia Hand
Release Date: FEBRUARY 10, 2015
The last time Lex was happy, it was before. When she had a family that was whole. A boyfriend she loved. Friends who didn't look at her like she might break down at any moment.
Now she's just the girl whose brother killed himself. And it feels like that's all she'll ever be.
As Lex starts to put her life back together, she tries to block out what happened the night Tyler died. But there's a secret she hasn't told anyone-a text Tyler sent, that could have changed everything.
Lex's brother is gone. But Lex is about to discover that a ghost doesn't have to be real to keep you from moving on.
From New York Times bestselling author Cynthia Hand, The Last Time We Say Goodbye is a gorgeous and heart-wrenching story of love, loss, and letting go.
This book sounded really interesting to me as well as a tear jerker so I'm pretty excited for this lovely book to come out!
Red Queen by Victoria Aveyard
Release Date: FEBRUARY 11, 2015
The poverty stricken Reds are commoners, living under the rule of the Silvers, elite warriors with god-like powers.
To Mare Barrow, a 17-year-old Red girl from The Stilts, it looks like nothing will ever change.
Mare finds herself working in the Silver Palace, at the centre of
those she hates the most. She quickly discovers that, despite her red blood, she possesses a deadly power of her own. One that threatens to destroy Silver control.
But power is a dangerous game. And in this world divided by blood, who will win?
This book sounded so intriguing to me when I found it and I have to say it sounds really amazing and I'm excited for this book!
The Orphan Queen by Jodi Meadows
Release Date: MARCH 10, 2015
Wilhelmina has a hundred identities.

She is a princess. When the Indigo Kingdom conquered her homeland, Wilhelmina and other orphaned children of nobility were taken to Skyvale, the Indigo Kingdom's capital. Ten years later, they are the Ospreys, experts at stealth and theft. With them, Wilhelmina means to take back her throne.
She is a spy. Wil and her best friend, Melanie, infiltrate Skyvale Palace to study their foes. They assume the identities of nobles from a wraith-fallen kingdom, but enemies fill the palace, and Melanie's behavior grows suspicious. With Osprey missions becoming increasingly dangerous and their leader more unstable, Wil can't trust anyone.
She is a threat. Wraith is the toxic by-product of magic, and for a century using magic has been forbidden. Still the wraith pours across the continent, reshaping the land and animals into fresh horrors. Soon it will reach the Indigo Kingdom. Wilhelmina's magic might be the key to stopping the wraith, but if the vigilante Black Knife discovers Wil's magic, she will vanish like all the others
Jodi Meadows introduces a vivid new fantasy full of intrigue, romance, dangerous magic, and one girl's battle to reclaim her place in the world.
I'm a big fantasy nerd so when I found this book, the world pretty much stopped for me.
Vanishing Girls by Lauren Oliver
Release Date: MARCH 10, 2015
New York Times bestselling author Lauren Oliver delivers a gripping story about two sisters inexorably altered by a terrible accident.
Dara and Nick used to be inseparable, but that was before the accident that left Dara's beautiful face scarred and the two sisters totally estranged. When Dara vanishes on her birthday, Nick thinks Dara is just playing around. But another girl, nine-year-old Madeline Snow, has vanished, too, and Nick becomes increasingly convinced that the two disappearances are linked. Now Nick has to find her sister, before it's too late.
In this edgy and compelling novel, Lauren Oliver creates a world of intrigue, loss, and suspicion as two sisters search to find themselves, and each other.
I really loved the Delirium trilogy by Lauren Oliver so when I heard about her newest project, I jus couldn't resist adding this book to my list of anticipated reads!
Things We Know By Heart by Jessi Kirby
Release Date: APRIL 21, 2015
When Quinn Sullivan meets the recipient of her boyfriend's donated heart, the two form an unexpected connection.
After Quinn loses her boyfriend, Trent, in an accident their junior year, she reaches out to the recipients of his donated organs in hopes of picking up the pieces of her now-unrecognizable life. She hears back from some of them, but the person who received Trent's heart has remained silent. The essence of a person, she has always believed, is in the heart. If she finds Trent's, then maybe she can have peace once and for all.
Risking everything in order to finally lay her memories to rest, Quinn goes outside the system to track down nineteen-year-old Colton Thomas—a guy whose life has been forever changed by this priceless gift. But what starts as an accidental run-in quickly develops into more, sparking an undeniable attraction. She doesn't want to give in to it—especially since he has no idea how they're connected—but their time together has made Quinn feel alive again. No matter how hard she's falling for Colton, each beat of his heart reminds her of all she's lost…and all that remains at stake.
This book sounded very interesting and heartbreaking to me and as a huge lover of contemporary novels, this book made this list!
An Ember in the Ashes by Sabaa Tahir
Release Date: APRIL 28, 2015
LAIA is a Scholar living under the iron-fisted rule of the Martial Empire. When her brother is arrested for treason, Laia goes undercover as a slave at the empire's greatest military academy in exchange for assistance from rebel Scholars who claim that they will help to save her brother from execution.
ELIAS is the academy's finest soldier—and secretly, its most unwilling. Elias is considering deserting the military, but before he can, he's ordered to participate in a ruthless contest to choose the next Martial emperor.
When Laia and Elias's paths cross at the academy, they find that their destinies are more intertwined than either could have imagined and that their choices will change the future of the empire itself.
Not only does this book have one of the most beautiful covers ever but it also sounds like a thrilling and terrifying read!
The Fill-In Boyfriend by Kasie West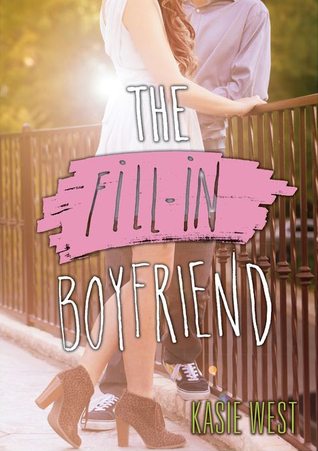 Release Date: MAY 5, 2015
When Gia Montgomery's boyfriend, Bradley, dumps her in the parking lot of her high school prom, she has to think fast. After all, she'd been telling her friends about him for months now. This was supposed to be the night she proved he existed. So when she sees a cute guy waiting to pick up his sister, she enlists his help. The task is simple: be her fill-in boyfriend— two hours, zero commitment, a few white lies. After that, she can win back the real Bradley.
The problem is that days after prom, it's not the real Bradley she's thinking about, but the stand-in. The one whose name she doesn't even know. But tracking him down doesn't mean they're done faking a relationship. Gia owes him a favor and his sister intends to see that he collects: his ex-girlfriend's graduation party — three hours, zero commitment, a few white lies.
Just when Gia begins to wonder if she could turn her fake boyfriend into a real one, Bradley comes waltzing back into her life, exposing her lie, and threatening to destroy her friendships and her new-found relationship.
Cute, funny, and contemporary, YES PLEASE!
Saint Anything by Sarah Dessen
Release Date: MAY 5, 2015
Peyton, Sydney's charismatic older brother, has always been the star of the family, receiving the lion's share of their parents' attention and—lately—concern. When Peyton's increasingly reckless behavior culminates in an accident, a drunk driving conviction, and a jail sentence, Sydney is cast adrift, searching for her place in the family and the world. When everyone else is so worried about Peyton, is she the only one concerned about the victim of the accident?
Enter the Chathams, a warm, chaotic family who run a pizza parlor, play bluegrass on weekends, and pitch in to care for their mother, who has multiple sclerosis. Here Sydney experiences unquestioning acceptance. And here she meets Mac, gentle, watchful, and protective, who makes Sydney feel seen, really seen, for the first time.

I'm a HUGE fan of not only Sarah Dessen but of her books as well so I was pretty much screaming when she announced her new novel!
A Court Of Thorns And Roses by Sarah J. Maas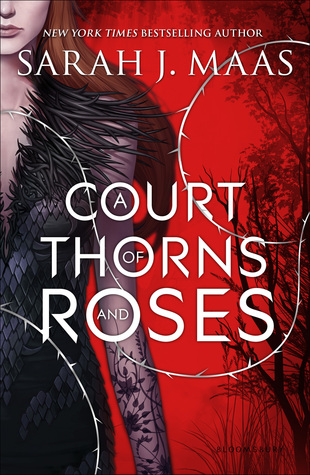 Release Date: MAY 5, 2015
When nineteen-year-old huntress Feyre kills a wolf in the woods, a beast-like creature arrives to demand retribution for it. Dragged to a treacherous magical land she only knows about from legends, Feyre discovers that her captor is not an animal, but Tamlin—one of the lethal, immortal faeries who once ruled their world.
As she dwells on his estate, her feelings for Tamlin transform from icy hostility into a fiery passion that burns through every lie and warning she's been told about the beautiful, dangerous world of the Fae. But an ancient, wicked shadow grows over the faerie lands, and Feyre must find a way to stop it . . . or doom Tamlin—and his world—forever.
I'm super excited about this fairytale retelling of a story as old as time . . . yep, Beauty and The Beast!
The Game Of Lives by James Dashner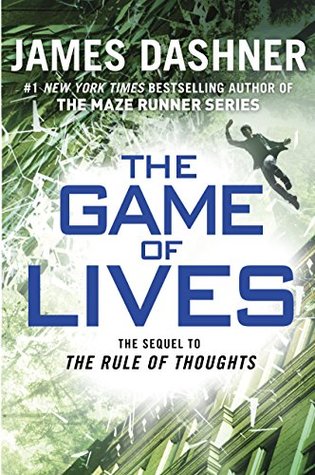 Release Date: AUGUST 25, 2015
Michael used to live to game, but the games he was playing have become all too real. Only weeks ago, sinking into the Sleep was fun. The VirtNet combined the most cutting-edge technology and the most sophisticated gaming for a full mind-body experience. And it was Michael's passion. But now every time Michael sinks, he risks his life.
The games are over. The VirtNet has become a world of deadly consequences, and Kaine grows stronger by the day. The Mortality Doctrine—Kaine's master plan—has nearly been realized, and little by little the line separating the virtual from the real is blurring. If Kaine succeeds, it will mean worldwide cyber domination. And it looks like Michael and his friends are the only ones who can put the monster back in the box—if Michael can figure out who his friends really are.
I really loved the first book in this trilogy and though I still haven't read the second one, I'm so excited about this book!
The Rose Society by Marie Lu
Once upon a time, a girl had a father, a prince, a society of friends. Then they betrayed her, and she destroyed them all.
Adelina Amouteru's heart has suffered at the hands of both family and friends, turning her down the bitter path of revenge. Now known and feared as the White Wolf, she and her sister flee Kenettra to find other Young Elites in the hopes of building her own army of allies. Her goal: to strike down the Inquisition Axis, the white-cloaked soldiers that murdered her love, the Crown Prince Enzo Valenciano.
But Adelina is no heroine. Her powers, fed only by fear and hate, have started to grow beyond her control. She does not trust her newfound Elite friends. Teren Santoro, leader of the Inquisition, wants her dead. And her former friends, Raffaele and the Dagger Society, want to stop her thirst for vengeance. Adelina struggles to cling to the good within her. But how can someone be good, when her very existence depends on darkness?
Seeing as I am a huge fan of anything by Marie Lu, her being one of my favorite authors and absolutely LOVING The Young Elites, I cannot wait a single moment longer for the sequel!
The Heir by Kiera Cass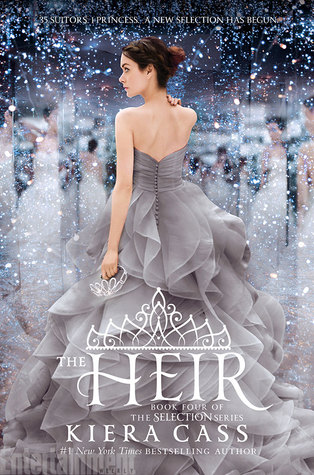 Release Date: MAY 5, 2015
Twenty years ago, America Singer entered the Selection and won Prince Maxon's heart. Now the time has come for Princess Eadlyn to hold a Selection of her own. Eadlyn doesn't expect her Selection to be anything like her parents' fairy-tale love story. But as the competition begins, she may discover that finding her own happily ever after isn't as impossible as she always thought.
Even though I have not read the third book in this series yet, I'm still completely excited about this book! I was spoiled a little for the third book but was actually happy about what I was spoiled about. Anyway, this book is one I need to have on my bookshelf!
Winter by Marissa Meyer
Release Date: NOVEMBER 2015
This book actually has no summary, cover art or even an actual release date yet but I'm still excited about this series finale for the amazing Lunar Chronicles series! With this book coming out sometime in November, it gives me plenty of time to pick up the third book and finish the second!
So that's it bookworms! What releases are you looking forward to this year? Leave a comment down below and let me know! Read on bookworms! See you in the next chapter!