So, with this new year upon us only means two things for me: lots more coffee in my future and plenty of new book releases just waiting to happen. I've seen quite a few people talk about their highly anticipated books of 2016 and I thought I would join in on the conversation. Here are my most anticipated releases of 2016 and I'm dying to get my hands on all of them!
PREQUELS AND SEQUELS:
I am so excited for the new sequel to the prequel of The Maze Runner series by James Dashner! This series is one of my all-time favorites and I can't wait to get back into the world of my beloved characters and find out what goes down in
The Fever Code
which takes place before the first book.
I'm also dying to get my hands on the third and final book in
The Young Elites
series by Marie Lu, who is one of my favorite authors and I love her books so much. If you haven't yet read her new series then I highly suggest checking it out if you love a good villain story! Like seriously, I'm obsessed with it. The third book is currently
untitled
and there isn't an official release date but I'm still so excited about it!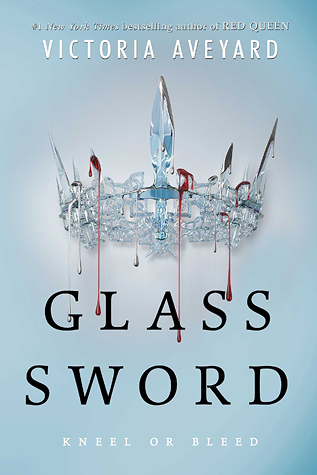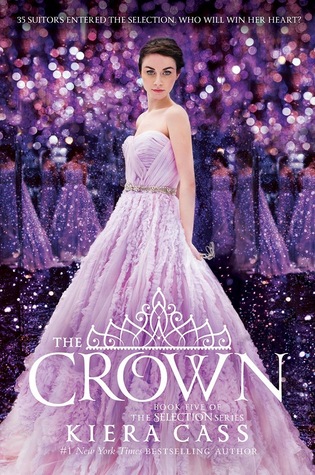 Even though I didn't absolutely love
Red Queen
by Victoria Aveyard, I'm still excited to see what happens in the second book in the series in
Glass Sword
. I thought the first book was a promising start to a new dystopian series even though it wasn't all that much of a unique story. I thought it was a fun read and it did end in a bit of a cliff hanger which is so not cool with me.
The last sequel that I'm excited about is the last book in the Selection series which is
The Crown
. This book is the sequel to the
The Heir
which is technically the first book in a spin-off duolgy but is considered the fourth book in the series and both are counted as still being part of the main Selection series. Yeah, it's complicated but just roll with it. I don't want to spoil anyone on what this book is about so just read the series yourself.
STAND ALONES: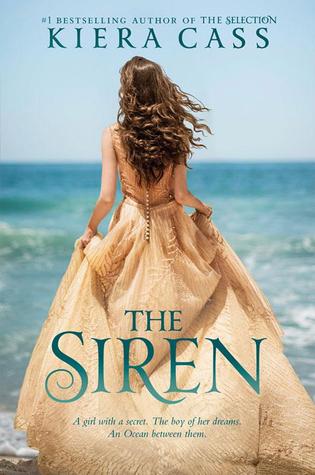 Since I really loved
The Selection
series, I'm so excited to get my hands on
The Siren
which is Kiera Cass's new book that actually comes out in just a couple of weeks and I'm really looking forward to it. I haven't run into many books about sirens so I think this one sounds pretty interesting, not to mention the gorgeous cover!
And of course, we can't forget about the amazing Marissa Meyer whom has become such a huge inspiration to me as an author. I absolutely adore
The Lunar Chronicles
series so I'm SUPER PUMPED about her new novel '
Heartless
' that is a retelling of Alice In Wonderland. Marissa Meyer is probably the queen (no pun intended) of fairytale retellings so I know it's going to be a good one!
NON-FICTION:
I usually NEVER read non-fiction books but a couple of them have surfaced that I so need to get my hands on this year. The first is '
The Only Pirate At The Party
' which is the story of one of my favorite music artists Lindsey Stirling in which she talks about her road to success as an electronic violinist and how she had to struggle not only to get where she wanted to be in the music industry, but also how she struggled with doubts, pressures, anorexia and rejection. I've actually already pre-ordered so this book so yay me!
The second book in non-fiction that I'm super excited about is again by one of my favorite music artists Lecrae. In his book '
Unashamed
', he talks about his remarkable story from being a young kid growing up in a harsh neighborhood to winning two Grammy's and touring the world and spreading messages of hope through his music. He talks about his struggles with suicide, child abuse, addiction and much more and his road to redemption and how he was able to turn his life around and begin reaffirming his faith in God and living a better life.
LINDSEY STIRLING
MISCELLANEOUS:
Now we're down to the novella bind ups that I'm excited about. I obviously need to get the
Stars Above
bind-up that includes all previous and brand new short stories from The Lunar Chronicles series. I'm particularly excited to read a certain short story that has to do with the 'wedding of the century' and I'm DYING to find out what happens in that story!
Lastly, we have the bind-up of the novellas from the
Asylum
series by Madeleine Roux which is a series I love very much. I've never read any of the short stories from the series so I'm excited to get my hands on the bind up to change that. I'm so stoked about getting to read more from the world of this series and revisit it in a somewhat new way.
So those are all the books I'm most anticipating for this year! What book(s) are YOU most excited about? Let me know in the comments because I would love to see what books you want to get your hands on. Read on bookworms! See you in the next chapter!