Hello, everyone! Today is my stop on the blog tour for LIVING IN THE SHALLOWS (UK CRUSH #1) by Tani Hanes and I'm really excited to be reviewing it for you guys!
I was sent an e-copy of this book in exchange for an honest review as part of this blog tour.
Down below is my full review of this book, the links to where you can buy yourself a copy as well as the author's links and finally, a GIVEAWAY! Be sure to enter for a chance to win a cool prize. Read on, bookworms!
_____________________________________________________
Rating: PG-13
Genre: Contemporary, New Adult
Score: 3.25 stars
Page Count: 313
Book #1 of the UK Crush series
Publisher: Kindle
Published: October 28th, 2016
Aileen Foster, a shy, 22 year old student from LA, thinks she has landed a dream job as an interpreter for some actors making a film in Japan. She gets a shock when she arrives in Tokyo and finds out that they are UK Crush, the hottest boyband around. She has been orphaned for most of her life, and it's a shock for her to enter their world of frank physicality. The boys come to love her, and Aileen is forced to look at her life and choices, and decide if she's ready to be brave and start living.
Review:
PROS:
1. I thought this book looked like it could be a fun little contemporary read especially since I honestly think that any contemporary novel that has something to do with a boy band is worth reading. It's just way too entertaining sometimes. I've come across too many books that had to do with a boy band and ended up being very entertaining that now, I jump at the chance to read yet another. Which is what happened here. I'm happy to be reviewing this book for you all so I hope you enjoy!
2. I really liked the characters from the beginning. I thought our MC Aileen was a smart girl and very brave for taking a job halfway around the world at such a young age. She was feisty and although she was small and didn't come across as too intimidating, she was a force to be reckoned with and didn't back down too easily from a challenge. The boys of UK Crush were also entertaining, often smothering Aileen in hugs and messing with her like a good group of guy friends should. They looked out for her and often expressed that they appreciated her company, even giving her the nickname of Tink because she was petite. The relationship they had with each other was often fun and full of laughs.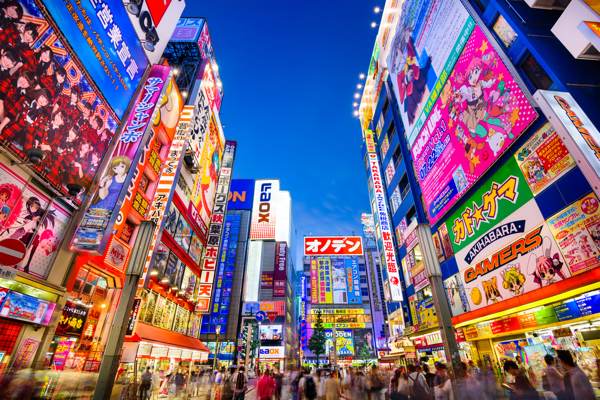 3. I also appreciated the diversity of the characters, how they were all different races, came from different walks of life and cared about each other like a family. I also liked the setting of the book being in Japan, though I would have loved to have seen a little more scenery and descriptions of the things and places they saw since I personally love books set in Korea, Japan, China etc. I think it creates such a colorful atmosphere and I would've liked a little more of it in this book.
CONS:
1. While I liked some things about Aileen's character, I did find her to be a bit of a crybaby about half the time which got pretty annoying. She cried with every emotion and though she admitted she was a crier, it just got a little tiresome. I also didn't like how she went from a shy and quiet character to being a flirt so quickly. It felt a bit extreme and unrealistic of a development for her character, not to mention that she only seemed interested in one of the band members yet she wasn't upfront about her feelings at all and kissed all of them, not seeing the damage she was doing or the big deal.
2. I also didn't buy the romance between Aileen and the two love interests. It was too much along the lines of insta-love, especially since they were confessing their love to Aileen after only knowing her for a WEEK. It was too rushed, out of place, and felt forced to hurry along the romance. It needed way more development and the love triangle just didn't work for me.
This book was a quick read and I think some people might end up really loving this book but I just wasn't much of a fan. I still recommend this book if you just want something quick and easy to read to entertain you or if you're looking for a contemporary story to try out. PLEASE NOTE: This book has some MATURE content and is in fact for New Adult audiences.
You Can Purchase The Book Here:
_____________________________________________________
About The Author:
My name is Tani Hanes, and I am a

51 year old

substitute teacher. I'm from central California and am a recent transplant to New York City. The most important things to know about me are that I'm punctual, I love grammar and sushi, and I'm very intolerant of intolerance. The least important things to know about me are that I like to knit and I couldn't spell "acoustic" for 40 years. I've wanted to write since I was ten, and I finally did it. If you want to write, don't wait as long as I did, it's

pointless,

and very frustrating!
Author Links:
_____________________________________________________
Synopsis:
Fair warning: Birdie and Teddy are young, and really, really, in love. Like a lot. And they do a lot of stuff. All the time. Everywhere. So, if that kind of stuff isn't your thing, well, you know what to do :o)
Birdie never thought she'd fall in love with anyone, let alone a singer in the biggest boyband in the world. And she never, *ever*, thought he'd fall in love with her, either. Yet here she is, living with Theo Shelley, one quarter of UK Crush, in his London house. She has the biggest piano audition of her life coming up, to Hamilton Conservatory in New York City, but it's hard to focus on that when she's learning how to be in a relationship for the first time in her life.
Preview On Wattpad
_____________________________________________________
Follow The Tour!
_____________________________________________________
a Rafflecopter giveaway