Nerve by Jeanne Ryan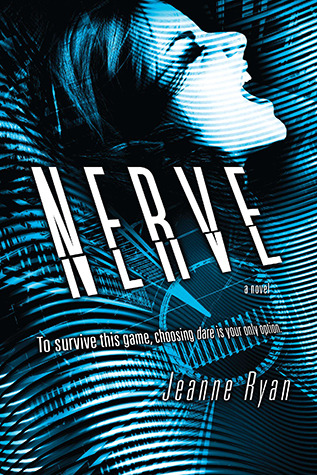 Rating: PG-13
Genre: Thriller, Science Fiction
Score: ❤❤❤❤
Page Count: 304
Stand Alone
Publisher: Dial Books
Published: September 13, 2012
A high-stakes online game of dares turns deadly
When Vee is picked to be a player in NERVE, an anonymous game of dares broadcast live online, she discovers that the game
knows
her. They tempt her with prizes taken from her ThisIsMe page and team her up with the perfect boy, sizzling-hot Ian. At first it's exhilarating--Vee and Ian's fans cheer them on to riskier dares with higher stakes. But the game takes a twisted turn when they're directed to a secret location with five other players for the Grand Prize round. Suddenly they're playing all or nothing, with their lives on the line. Just how far will Vee go before she loses NERVE?
Review:
PROS:
1. I had no idea this was a book even after seeing the trailers for the movie so when I found out about it being a book, I pretty much bought a copy within five of minutes of finding out on Amazon. I'm not kidding, after discovering that Nerve was a book I ordered a copy in five minutes. I was pretty excited to read this book since I've barely seen anyone talk about it. I had never heard of the book let alone seen any reviews on it so I thought I'd try it out for myself. Here's the review:
2. I really liked the characters, at least most of them anyway. Vee was a character that liked staying behind-the-scenes and didn't like the spotlight. She was shy, didn't like disappointing her parents, and was focused on her passion for wanting to go to fashion school. She wasn't reckless but on the random chance of doing a simple dare, she realizes that she can be more than just the goody-two-shoes everyone knows her to be. Ian was an interesting character as well. He was more comfortable with taking risks but was also aware of the dangers and wasn't reckless with his choices. He thought it through and was an all around nice guy.
The side characters such as Vee's friends were mixes of frustrating, loveable, and just plain awful. It was a little bit frustrating to see just how quickly Vee's closest friends turned on her every now and then and it made it a bit difficult for me to decide whether to trust them or not, which was a nice little flair added into the story where it seems no one can be trusted.
3, This book was so easy and so fast to read that you could easily sit down to read for a few hours and be done with the book which is just awesome. The storyline is fast-paced without feeling too rushed or too slow when things calm down and just has a pretty steady pace for the most part. I liked that NERVE was a nice twist on the whole trapped-in-a-video-game storyline with it being a real-life thing and having some dares actually be deadly to the players themselves.
4. It was exciting and fun and also a gripping read for me personally. The storyline holds a few mysteries and secrets that are both interesting and a little bit strange but nothing too mindblowing which I actually didn't mind. NERVE is a game that is just a little more than that in the long run. It really explores the things that people will do in order to 'win' and just how far they're willing to go in order to win it all. Some dares are simple enough, while others are mostly just embarrassing and some are quite dangerous, even deadly.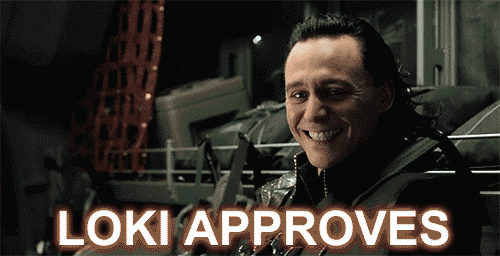 I think if you like playing games or like video games like me, you should totally pick this book up! I really liked it and I plan on seeing the movie when it hits theaters on July 27th in the U.S. I think the only reason
I didn't give this book a five-star rating was because
some of the secrets that are revealed in this book about characters or NERVE weren't really surprising or just fell flat when it came to how much build-up went into making you wonder what was going on. Overall, though, I seriously enjoyed it and kind of wish there was a sequel.
I hope you all enjoyed this review! Do you plan on seeing the movie? What's your favorite board game or video game? Just curious. Read on, bookworms! See you in the next chapter!