SYNOPSIS:
When Eadlyn became the first princess of Illéa to hold her own Selection, she didn't think she would fall in love with any of her thirty-five suitors. She spent the first few weeks of the competition counting down the days until she could send them all home. But as events at the palace force Eadlyn even further into the spotlight, she realizes that she might not be content remaining alone.

Eadlyn still isn't sure she'll find the fairytale ending her parents did twenty years ago. But sometimes the heart has a way of surprising you…and soon Eadlyn must make a choice that feels more impossible—and more important—than she ever imagined.
_____________________________________________________
I'm still not entirely over how much I loved this book so I thought I'd pair a song with this book to help with the process. I absolutely adore this series, especially this book and how the ending played out! Totally didn't expect it! The whole point of Eadlyn having her Selection is obviously to find a husband to rule alongside her when it's her time to take the throne and rule her kingdom. However, Eadlyn is set is not falling in love, completely determined to rule on her own no matter what happens. Of course, she ends up developing feelings for a few suitors, particularly one who she can't seem to stop thinking about. Eadlyn soon discovers that maybe falling in love isn't such a bad thing after all. So, with that being said, I hope you guys enjoy the song I chose to pair with this lovely book.
_____________________________________________________
YEAH BOY by Kelsea Ballerini
_____________________________________________________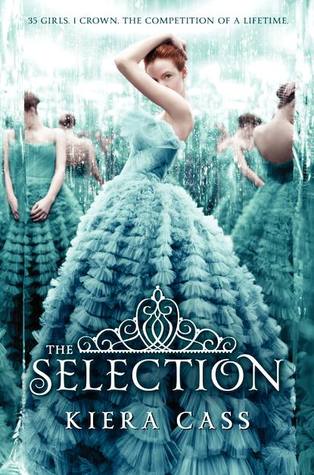 The Selection by Kiera Cass (The Selection #1)
SYNOPSIS:
For thirty-five girls, the Selection is the chance of a lifetime. The opportunity to escape the life laid out for them since birth. To be swept up in a world of glittering gowns and priceless jewels. To live in a palace and compete for the heart of gorgeous Prince Maxon.

But for America Singer, being Selected is a nightmare. It means turning her back on her secret love with Aspen, who is a caste below her. Leaving her home to enter a fierce competition for a crown she doesn't want. Living in a palace that is constantly threatened by violent rebel attacks.

Then America meets Prince Maxon. Gradually, she starts to question all the plans she's made for herself—and realizes that the life she's always dreamed of may not compare to a future she never imagined.
Read on, bookworms! See you in the next chapter!