Hello, my lovely readers! Today I thought it would be lots of fun to recommend some summer reads to you all in case anyone out there is looking for something new to read this summer season! Some of these recommendations you might have already read but hopefully, you find one that peaks your interest. So, without further ado, here are my recommendations!
As a side note, there are PLENTY of summer reads that I have yet to get around to reading so I'll be tackling my own summer reading list along with all of you. I might even reread some of my favorites in this list, we'll see what happens over the next few weeks.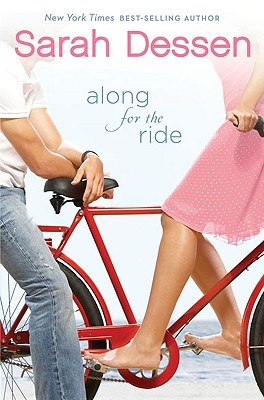 Title: Along For The Ride
Author: Sarah Dessen
Synopsis:
It's been so long since Auden slept at night. Ever since her parents' divorce—or since the fighting started. Now she has the chance to spend a carefree summer with her dad and his new family in the charming beach town where they live.
A job in a clothes boutique introduces Auden to the world of girls: their talk, their friendship, their crushes. She missed out on all that, too busy being the perfect daughter to her demanding mother. Then she meets Eli, an intriguing loner and a fellow insomniac who becomes her guide to the nocturnal world of the town. Together they embark on parallel quests: for Auden, to experience the carefree teenage life she's been denied; for Eli, to come to terms with the guilt he feels for the death of a friend.
In her signature pitch-perfect style, Sarah Dessen explores the hearts of two lonely people learning to connect.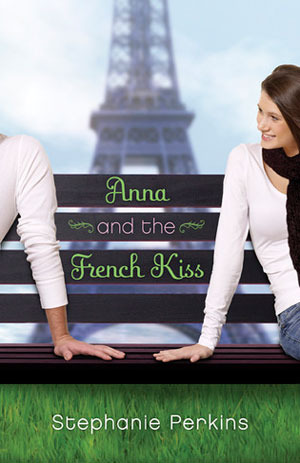 Title: Anna and the French Kiss (AATFK #1)
Author: Stephanie Perkins
Synopsis:
Anna is looking forward to her senior year in Atlanta, where she has a great job, a loyal best friend, and a crush on the verge of becoming more. Which is why she is less than thrilled about being shipped off to boarding school in Paris--until she meets Étienne St. Clair. Smart, charming,
beautiful
, Étienne has it all...including a serious girlfriend.
But in the City of Light, wishes have a way of coming true. Will a year of romantic near-misses end with their long-awaited French kiss?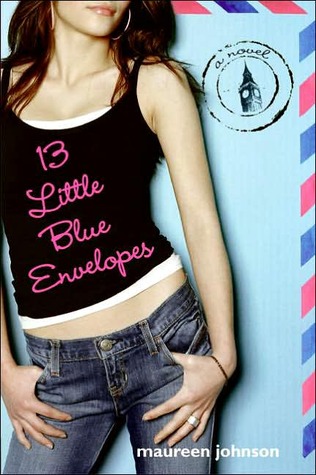 Title: 13 Little Blue Envelopes (13 Little Blue Envelopes #1)
Author: Maureen Johnson
Synopsis:
Inside little blue envelope 1 are $1,000 and instructions to buy a plane ticket.
In envelope 2 are directions to a specific London flat.
The note in envelope 3 tells Ginny: Find a starving artist.
Because of envelope 4, Ginny and a playwright/thief/ bloke–about–town called Keith go to Scotland together, with somewhat disastrous–though utterly romantic–results. But will she ever see him again?
Everything about Ginny will change this summer, and it's all because of the 13 little blue envelopes.
Author: Mark Crilley
Synopsis:
It's spring--a time for new beginnings. This is Miki Yoshida's final year of high school, and she's determined to make this the best year yet. Miki is in control . . .
. . . until Hiro Sakurai shows up.
The tall, handsome new student is hiding something, and Miki wants to know what. As she breaks down Hiro's defenses, she is unnerved by how much she cares about him. Too bad he is the one guy who can't care for her back. But Miki is falling for Hiro, and nothing's going to stop her from getting close to him--not even his dangerous secret.
Author: Ali Novak
Synopsis:
"When I met Oliver Perry, I had no clue he was the lead singer for The Heartbreakers. Unbeknownst to him, I was the only girl in the world who hated his music."

Stella will do anything for her sister—even stand in line for an autographed Heartbreakers CD... for three hours. At least she met a cute boy at the Starbucks beforehand. A blue-eyed boy who looks an awful lot like...

Oliver Perry. Of course Starbucks guy is the lead singer for her least favorite band. Thanks, universe. But there may be more to Oliver than his world-famous charm, because even after she insults his music—to his face—he still gives her his number. Seriously, what is her life?

But how can Stella even think about being with Oliver—dating and laughing and pulling pranks with the band—when her sister could be dying of cancer?
Title: Friends With Boys
Author: Faith Erin Hicks
Synopsis: After years of homeschooling, Maggie is starting high school. It's pretty terrifying.
Maggie's big brothers are there to watch her back, but ever since Mom left it just hasn't been the same.
Besides her brothers, Maggie's never had any real friends before. Lucy and Alistair don't have lots of friends either. But they eat lunch with her at school and bring her along on their small-town adventures.
Missing mothers...distant brothers...high school...new friends... It's a lot to deal with. But there's just one more thing.
MAGGIE IS HAUNTED.